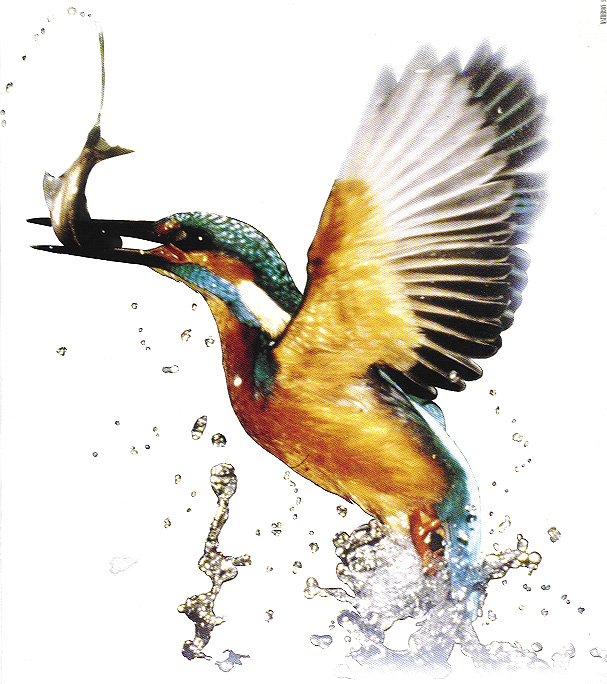 Kingfisher products conform to as wide a range of national regulations as possible.
If the customers demand to improve the final quality of the finished cosmitic product,
A wide range of treated colours are available to facilitate production.
And colours can often be manufactured to meet the users specific requirments.
¡ØCOLOURS & POWDER COATING PRODUCES
1) INORGANIC PIGMENTS
2) ORGANIC PIGMENTS
3) IRON OXIDE PIGMENTS
4) NYLON 12 POWDER(SILICONE COATED)
5) MICA
6) SERICITE
7) TALC
TUDOR INORGANIC PIGMENTS
| | | | | | | |
| --- | --- | --- | --- | --- | --- | --- |
| masstone | 5%In Talc | Code | Description | Colour Index No. | FDA Name | Japan Reference |
| | | A301 | Tudor Cornflower | 77510 | Ferric ferrocyanide:Ferric ammonium ferrocyanide | Iron Blue |
| | | A302 | Tudor Harebell | 77007 | Ultramarine | Ultramarine |
| | | A302.03 | Tudor Harebell | 77007 | Ultramarine | Ultramarine |
| | | A303 | Tudor Violet | 77742 | Manganese violet | Manganese Violet |
| | | A304 | Tudor Lavender | 77007 | Ultramarine | Ultramarine |
| | | A305.01 | Tudor Mallow | 77007 | Ultramarine | Ultramarine |
| | | A306 | Tudor Mint | 77289 | Chromium hydroxide green | Hydrated chromium oxide |
| | | A306.01 | Tudor Mint | 77289 | Chromium hydroxide green | Hydrated chromium oxide |
| | | A307 | Tudor Sage | 77288 | Chromium oxide green | Chromium oxide |
| | | A310 | Tudor Aspen | 77891 | Titanium dioxide | Titanium dioxide |
TUDOR IRON OXIDE PIGMENTS
| | | | | | | |
| --- | --- | --- | --- | --- | --- | --- |
| Masstone | 5% in Talc | Code | Description | Colour Index No. | FDA Name | Japan Reference |
| | | A401.02 | Tudor Ebony | 77499 | Iron oxide | Black oxide of iron |
| | | A401 | Tudor Ebony | 77499 | Iron oxide | Black oxide of iron |
| | | A401.04 | Tudor Ebony | 77499 | Iron oxide | Black oxide of iron |
| | | A408 | Tudor Walnut | 77491/2/9 | Iron oxide | Red,yellow,black oxide of iron |
| | | A403 | Tudor Oak | 77491/2/9 | Iron oxide | Red,yellow,black oxide of iron |
| | | A402 | Tudor Rosewood | 77491 | Iron oxide | Red oxide of iron |
| | | A405 | Tudor Chestnut | 77491 | Iron oxide | Red oxide of iron |
| | | A411 | Tudor Juniper | 77491 | Iron oxide | Red oxide of iron |
| | | A406 | Tudor Mahogany | 77491 | Iron oxide | Red oxide of iron |
| | | A413 | Tudor Cedar | 77491/2 | Iron oxide | Red,yellow, oxide of iron |
| | | A415 | Tudor Sycamore | 77491/2/9 | Iron oxide | Red,yellow,black oxide of iron |
| | | A407 | Tudor Willow | 77492 | Iron oxide | Yellow oxide of iron |
TUDOR ORGANIC PIGMENTS
| | | | | | | | | |
| --- | --- | --- | --- | --- | --- | --- | --- | --- |
| Masstone | 5% in Tio2 | Code | Description | Colour Index No | FDA Name | Dye Content | Japan Refer~ | Substratum |
| | | A529 | Tudor Betony | 17200 | D&C Red No.33 Al lake | 15% | Red No. 227 | Alumina |
| | | A518 | Tudor Iris | 15880:1 | D&C Red No.34 Ca | 85% | Red No. 220 | --- |
| | | A511.01 | Tudor Foxglove | 45410:2 | D&CRed No. 27 Al lake | 24% | --- | Alumina |
| | | A511:02 | Tudor Foxglove | 45410:2 | D&CRed No. 28 Al lake | 24% | Red No. 104(1) | Alumina |
| | | A502.25 | Tudor Paeony | 15850:1 | D&CRed No. 7 Ca | 45% | Red No. 202 | Rosin and blanc fixe |
| | | A502.03 | Tudor Paeony | 15850:1 | D&CRed No. 7 Ca | 55% | Red No. 202 | Rosin and blanc fixe |
| | | A502.11 | Tudor Paeony | 15850:1 | D&CRed No. 7 Ca | 30% | Red No. 202 | Rosin and blanc fixe |
| | | A502.04 | Tudor Paeony | 15850:1 | D&CRed No. 7 Ca | 45% | Red No. 202 | Rosin and Alumina |
| | | A504.01 | Tudor Rose | 45380:3 | D&CRed No. 21 Al lake | 17% | --- | Alumina aluminium benzoate |
| | | A504.02 | Tudor Rose | 45380:3 | D&CRed No. 22 Al lake | 17% | Red No. 230(1) | Alumina aluminium benzoate |
| | | A505 | Tudor Geranium | 73360 | D&CRed No. 30 Al | 40% | --- | Alumina |
| | | A505:01 | Tudor Geranium | 73360 | D&CRed No. 30 Talc | 40% | --- | Talc |
| | | A505:10 | Tudor Geranium | 73360 | D&CRed No. 30 | 90%min | Red No. 226 | --- |
| | | A530 | Tudor Geum | 16035 | D&CRed No. 40 Al lake | 25% | --- | Alumina |
| | | A506 | Tudor Orchid | 15850:2 | D&CRed No. 6 Ba | 25% | --- | Rosin and blanc fixe |
| | | A506:12 | Tudor Orchid | 15850:2 | D&CRed No. 6 Ba | 40% | --- | Rosin and blanc fixe |
| | | A513 | Tudor Aster | 12085 | D&CRed No. 36 | 90%min | Red No. 228 | --- |
| | | A506:90 | Tudor Orchid | 15850 | D&CRed No. 6 | 90%min | Red No. 201 | --- |
| | | A517 | Tudor Buttercup | 45370:2 | D&C Orange No.5 Al lake | 15% | --- | Alumina |
| | | A510 | Tudor Celandine | 15985:1 | (F) D&C Yellow No.6 Al lake | 24% | Yellow No. 5 | Alumina |
| | | A510:06 | Tudor Celandine | 15985:1 | (F) D&C Yellow No.6 Al lake | 40% | Yellow No. 5 | Alumina |
| | | A509:01 | Tudor Primrose | 19140:1 | (F) D&C Yellow No.5 Al lake | 15% | Yellow No. 4 | Alumina |
| | | A509 | Tudor Primrose | 19140:1 | (F) D&C Yellow No.5 Al lake | 25% | Yellow No. 4 | Alumina |
| | | A509.06 | Tudor Primrose | 19140:1 | (F) D&C Yellow No.5 Al lake | 40% | Yellow No. 4 | Alumina |
| | | A524.01 | Tudor Cowslip | 47005:1 | ---- | 12% | Yellow No. 203 | Alumina |
| | | A524.02 | Tudor Cowslip | 47005:1 | D&C Yellow No.10 Al lake | 20% | Yellow No. 203 | Alumina |
| | | A512 | Tudor Bluebell | 42090:2 | (F)D&C Blue No.1 Al lake | 12% | Blue No. 1 | Alumina |
| | | A514 | Tudor Orange | 45370:1 | D&C Orange No. 5 | 90%min | Orange No. 201 | --- |
| | | A515 | Tudor Cherry | 45380:2 | D&C Red No. 21 | 90%min | Red No. 223 | --- |
| | | A516 | Tudor Plum | 45410:1 | D&C Red No. 27 | 90%min | Red No. 218 | --- |
TUDOR NATURAL PIGMENTS
| | | | | | | | | |
| --- | --- | --- | --- | --- | --- | --- | --- | --- |
| Masstone | 5% in Talc | code | Description | Average Dye content | Colour Index No | FDA Name | Japan Reference | Comments |
| | | A901.01 | Carmine NF | 55% | 75470 | Carmine | Carmine | Blue shade |
| | | A901.03 | Carmine NF | 55% | 75470 | Carmine | Carmine | Yellow shade |